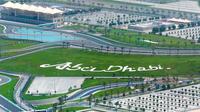 Location: Middle East >> United Arab Emirates >> Dubai
Tour Type: Air, Helicopter & Balloon Tours >> Air Tours >> Seaplane Tour
Duration: Flexible
Experience a scenic seaplane tour of Dubai en-route to Abu Dhabi followed by a private city tour of the capital.  The tour starts off from Dubai's Creek with a seaplane flight across Dubai's skyline on the way to Abu Dhabi city, the capital of the UAE.  In Abu Dhabi, explore the city with our Private Discovery Tour, an amazing half day guided journey of the city.
Arrive at the seaplane dock at Dubai Creek Golf and Yacht Club. Meet your professional pilot and settle aboard your shared Cessna aircraft. After a safety briefing, thrill as your plane takes off from the water and enjoy the bird's-eye views as you soar above Dubai. Marvel at the glittering Burj Khalifa, the world's highest building; and see the Palm Jumeirah and sail-shaped Burj Al-Arab rising from the sea. Fly over The World, the artificial islets shaped like a world map, and trace the coast toward Abu Dhabi. After the flight meet your private guide and together explore the atmospheric highlights this city has to offer.  This Discovery Tour is designed by locals, enabling you to explore the often understated wonders spread across the city. Expect old-world souks, traditional architecture, sublime palaces, and the elegance of Arabian design. The highlight of the tour is a visit to the world renowned Grand Mosque.  It's not just a sightseeing experience, it's an immersive journey, enhanced further by extras like a gold coffee experience at the Emirates Palace.  After completion of the tour, a car will transfer you back to your preferred destination in Dubai.